Implementation of evidence-based prevention program with Latino families

With a grant from the National Institute of Drug Abuse , and collaboration with community partners, we are implementing an evidence- based program to Latino families in Logan, UT. The Family Check-Up (FCU) is a brief, theory-based intervention model that promotes positive youth outcomes (e.g., prevents substance use initiation and problems) by targeting family processes. Learn more about FCU

here

.
---
Understanding the health of Latino youth along the Wasatch Front

With a research catalyst grant from Utah State's

Research and Graduate Studies,

we are conducting a study to examine how culture, family processes, stress, and decision-making influence risk behaviors among Latino youth across Utah's Wasatch Front (Ogden to Spanish Fork). As part of this study we are partnering with USU Extension (Zuri Garcia), local community agencies, and collaborator Dr. Ginger Lockhart. Learn more

here

.
Mexican-origin youth development

Using data from the

California Families Project

, a large longitudinal study of Mexican-heritage families in Northern California funded by the National Institute of Drug Abuse , we are studying how cultural and familial processes dynamically interact to influence youth positive and problematic development.
Improving clinical assessment using a measurement feedback system

With a small grant from the Society for a Science of Clinical Psychology, we are implementing OwlOutcomes® in our training clinic. We are looking to understand what training and supports promote successful implementation of a measurement feedback system in a training context, and assessing the usability and utility of using OwlOutcomes for student therapists and clients.
Child mental health: prevention and intervention research

Dr. Cruz has worked with colleagues at Seattle Children's Research Institute and the Institute for Juvenile Research at the University of Illinois at Chicago to study school- and clinic-based prevention and treatment programs for diverse youth. His most recent focus has been on studying programs for mood disorders, including adolescent depression prevention and family-focused treatment of pediatric bipolar disorder.
---
Completed Projects
Latino youth context, stress, and decision-making

In collaboration with Dr. Ginger Lockhart and the

Prevention Science Laboratory

at Utah State University, we are currently running a study that examines how context and stress influence decision-making and risky behavior among Latino youth in Cache County, Utah.
Powered by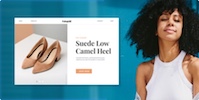 Create your own unique website with customizable templates.